construction
Construction sites can be dangerous due to the nature of the work and multiple activities such as moving vehicles, heavy machinery in-use, workers, public, and other factors. This is where LDC Equipment comes in, to provide various safety equipment and products to ensure the safety and wellbeing for people and the site.
LDC Equipment can offer a range of road safety equipment that can enhance the safety operations at any Construction sites.
Some equipment include:
There are many reasons why this equipment can be effective for Construction sites.
Workers: These sites often require the workers to be potentially hazardous situations. Ensuring their safety is always a priority.
Traffic Control: It is always important for a site to be setup to control the traffic flow. By informing drivers of a nearby site, navigating them, and minimizing any confusion. This way decreases the likelihood of any traffic accidents.
Working with the Public: Usually, the public, whether drivers or pedestrians cannot travel through the standard route. Having signage to navigate them decreases any potential mishaps.
Law: There are standard and strict laws that companies must meet in relation to safety procedures to avoid any serious ramifications.
Products for construction sites
Portable Traffic Lights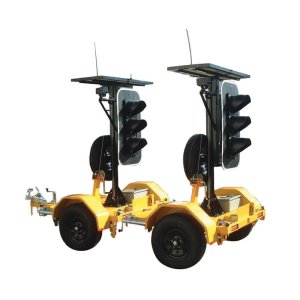 Safety: The main reasons is to ensure the safety of workers and pedestrians.
Traffic Control: Traffic lights assist in maintaining a smooth flow of traffic and decreasing accidents.
Law: Legal obligation to provide adequate safety measures.
Portable: These units are flexible and can be moved from place to place as needed.
Cost-Effective: Construction companies can reuse the same units for different projects instead of installing permanent models.
Solar Lighting Towers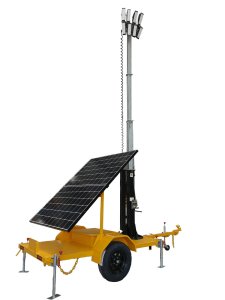 Efficiency: All models use solar panels to the power up the units. Meaning less maintenance and no polluted emissions.
Cost Effective: While our units are cost higher than traditional lighting towers. Other towers have higher additional costs for refuelling, maintenance, and operational. Additional cost for our units is minimal.
Eco-Friendly: Our units produce no harmful emissions and no noise.
Maintenance: The amount of time spent on setting up and maintenance is limited.
Off-the-Grid: Beneficial for sites that are in no-grid zones with limited or no power supply outlets.
Safety: The main reason to provide light for night work is for the safety of the workers and the public.
Portable: Fixed on a trailer, with the flexibility to be moved around easily.
VMS Boards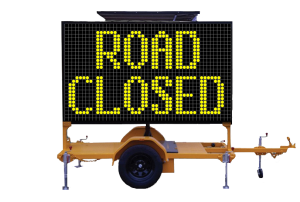 Traffic Control: Can display information in real-time to help the flow of traffic by informing driving of worksite ahead such as "changed conditions or expect delays"
Safety: To display messages and warning that can raise awareness for the public and enhance safety for the workers
Clarity: If there is a route or pathway detour. Signage can provide direction around the worksite.
Adaptable Messages: The kind of messages can vary and can be updated at any time instead of fixed signs.
Vehicle Arrow Boards
Direction: Arrow boards are the greatest way to display to drivers where to go if there is a road closure, or other changed condition.
Flexible: Can be positioned that best suits the current traffic conditions
Safety: Making sure that all drivers and pedestrians are in the right lanes ensures the safety off them and the workers.
Traffic Jam: Work sites can create congestion and confusion when lanes are closed. Arrow boards increases the organisation and flow of traffic.
Law: Units can keep in line with safety measures and avoid liability issues.