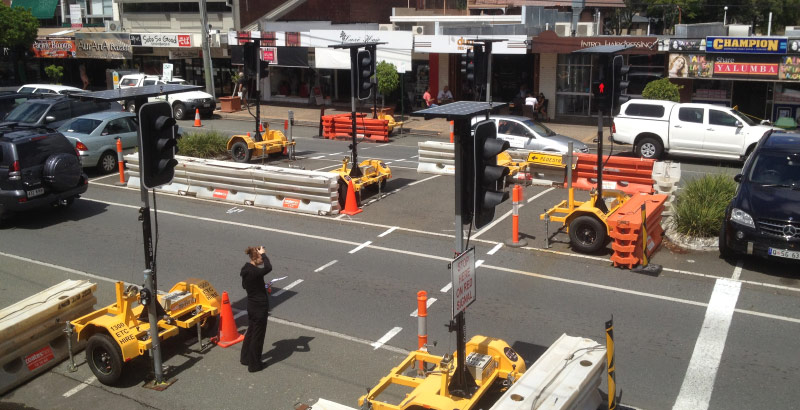 Road safety during roadworks should be top priority to protect workers, drivers and pedestrians. There are many regulations in place to help prevent accidents, but small slip-ups can lead to bigger problems when left unchecked.
Safety First
While a road is being repaired, there's rarely an opportunity to close it down. The disruption to daily life can have adverse affects on workers and business operations. This results in other measures such as the use of signage, traffic controllers, road barriers, portable traffic lights or VMS boards to warn motorists and pedestrians of the road works.
Often signage is the first warning to motorists that there are changed conditions ahead, but poorly placed signs or signs in poor condition can fail to do the intended job. Additionally, usage of a VMS board over regular signage can increase the chance of the message being seen and understood by passing traffic. These can be trailer or vehicle mounted
Consider using portable traffic lights over Stop/Go traffic controllers to keep them off the road and out for harms way. With the PTL3, a traffic controller can safely manage traffic at a distance.
An additional preemptive measure which can be used to slow down traffic is the Happy Harry radar speed check sign. This unit available in three different mounting options has been proven to be effective in reducing driver speed.
If a lane is closed, arrow boards can be used to signal drivers which lane they need to stay in as they pass by the roadworks.
For pedestrian crossings, the PTL2 pedestrian traffic light trailer is great for managing both traffic and pedestrians during roadworks. The unit functions exactly the same as regular traffic lights with pedestrian crossings.
These measures used as needed will increase safety of everyone involved.