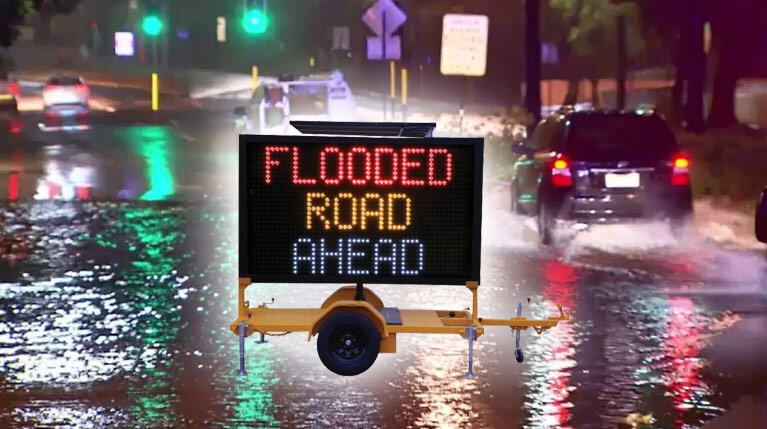 With the torrential rain finally providing relief for the bush fire fighting efforts, its posing different problems for motorists being caught unaware on our roads.
Some drivers attempt to drive across roads which are too flooded and end up needing to be towed or rescued. In some cases its unavoidable, but in others a variable message sign can be used to warn motorists about flooded roads or closures. This can help reduce the number of drivers attempting to cross flooded roads and needing help afterwards.
Of course placement of the VMS sign is crucial as it needs to be in an area that is unlikely to get enough water to affect the sign. The bright LEDs will be visible in most scenarios and will provide drivers with additional warnings or road closures.
Our VMS signs are designed and made in Australia for harsh weather conditions. For more information or a free quote, contact our friendly staff.