LDC Equipment offers advanced traffic light control systems for your workplace to make sure that your drivers and pedestrians are safe around civil constructions, council roadworks and your work site. Our traffic management systems offer a cost effective way to warn and guide traffic around impediments and dangers, using arrow boards, VMS signs, speed signs, radar speed signs, portable traffic lights and LED billboard signs. Our portable, energy independent off-grid solutions are cost-effective and could be a life saver at your work site in Australia.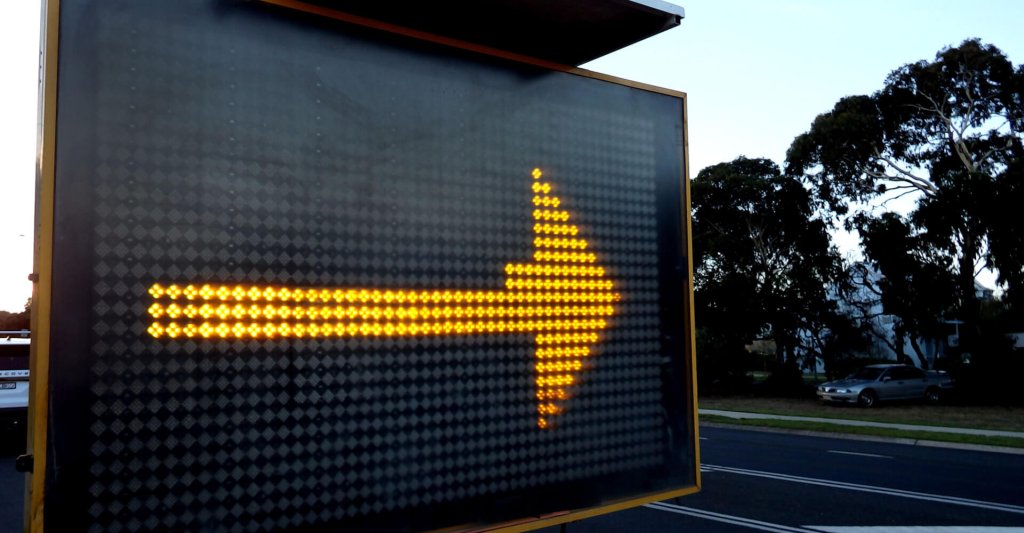 Portable Traffic Lights
Our portable traffic lights are reliable, easy to use and AS4191 compliant. They are quiet, inexpensive and environmentally friendly to run, being powered by solar and using maintenance free gel batteries. Offering 9 frequency channels, they can be operated manually, by timer or by optional radio remote control from omni directional aerials. The portable traffic lights can be paired for shuttle control, or link multiple units to create larger systems of 3 and 4 way traffic, with pedestrian crossings an optional extra. Easily transported on a trailer mount, they can be set up on the roadside with a simple controller that allows you to program traffic flow. A smaller tripod version is also available.
Arrow Boards and VMS Board Signs (Variable Message Signs)
Trailer mounted arrow boards and VMS board signs are an effective way to warn oncoming traffic of changed traffic conditions and redirect traffic. Our variable message signs are trailer mounted or can be attached to vehicle roofs, car trays or the back of trucks. VMS signs are energy efficient text based signs that can be programmed with a variety of messages. Messages can be easily changed with a controller, and remote control options are available.
Controlling Traffic Flow With Radar Speed Signs
Radar speed signs are an effective way to incentivise drivers to slow their speed to legal speed limits, by showing them the speed at which they are travelling. Using energy efficient LED, speed signs are an effective way to set new recommended speed limits near construction work, helping to make sites safer.
LED Billboard Signs
As well as speed signs, LDC Equipment also offers LED billboard signs in full colour that can entice pedestrians and passing car traffic to your business. They are a high impact highly visible way to advertise sales and promotions that can be seen by passing traffic.
Control traffic with speed signs, VMS signs and portable traffic lights from LDC Equipment. Contact us online or on 07 5529 1188 for delivery across Australia.