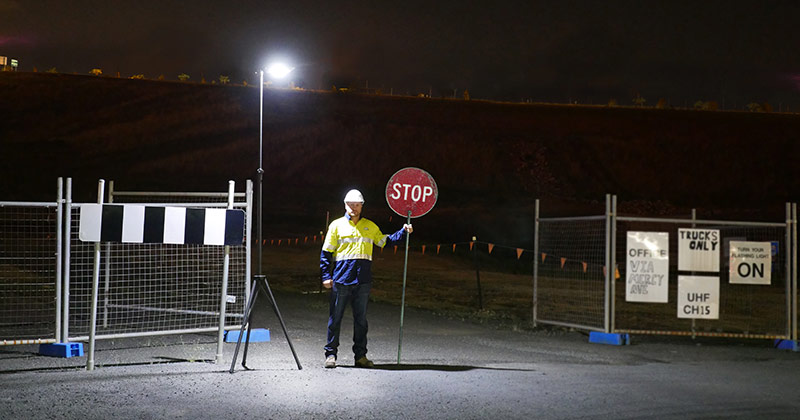 Keeping workers visible at night improves safety and security and sometimes a little more than high visibility clothing is needed. When a solar lighting tower is excessive or takes up to much space, you may need a portable lighting solution that can be easily carried by one person to the area in need.
In that case, the portable solar work light might be what you're looking for. This fully integrated lighting solution features a 5W LED light, solar panel and battery with up to 15 hours of light from one charge. It separates into two parts, the head of the unit and tripod stand.
A simple pin locking mechanism mounts the head onto the unit. Once mounted, the stand can be adjusted to provide a height of two to three metres for the head of the unit.
Weighing just 11kg, this portable unit provides a simple and effective lighting solution for worker safety. For more information, please contact us or download the brochure.