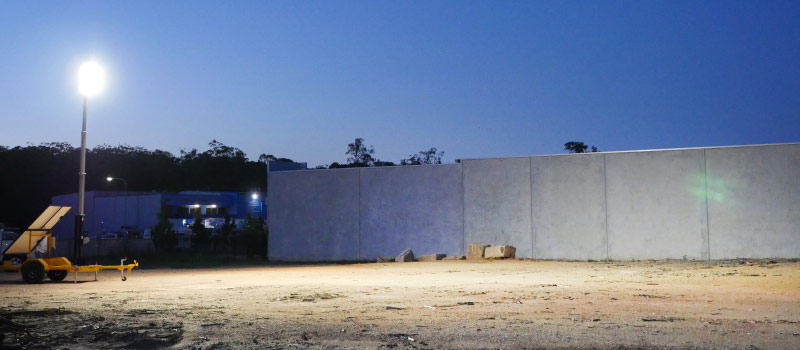 Working machinery outdoors at night time can be a safety hazard, but a solar lighting tower can provide plenty of light to help mitigate the risk. Providing up to 30 metres of light (depending on model), the Solar Lighting Tower provides added safety and security for worksites, warehouses, factories, complexes and events.
Help workers on site do their job safely and more effectively with directional light provided by powerful 200w LED's. The LED lights are mounted onto a mast that can be raised up to 6 metres in height. Together with the mobile trailer, its easy to maneuver the unit to shine light on the desired area.
Best of all, the unit is solar powered and completely autonomous, turning on at dusk and off at dawn automatically. This almost eliminates any maintenance needed and removes all noise and harmful emissions while in use. It also means there are no fuel or ongoing maintenance costs, saving you money long term.
Apart from deterring intruders with light, a security camera can be installed on the tower for additional surveillance capabilities. This combination provides the best security on site and lets you keep an eye on what's going on at all times.
Our solar lighting towers are backed by a 2 year warranty. Speak to our friendly staff for more information.