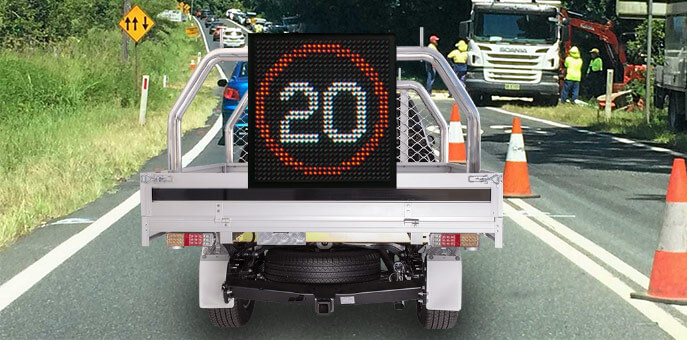 Manage traffic with our vehicle mounted Variable Speed Limit Sign (VSLS).
The sign features a thin and lightweight aluminium case and pre-loaded regulatory speed sign images.
These images are selected by the driver of the VSLS vehicle with a touch screen dash mount controller according to condition requirements.
An easy and effective way of quickly notifying drivers of the current speed limit at work sites.
Brightness control is fully automatic and there are dual weather seals to keep the unit protected from harsh weather conditions.
For more information on the vehicle mounted VSLS, check out our product page.